Art Tutorial: Drawing St Paul's Cathedral
Learning to draw St. Paul's Cathedral will definitely be a challenge, but it's something you can achieve if you are willing to put in the time and effort. 
St. Paul's Cathedral is beautiful and intricate, and being able to master any subject that requires as much attention to detail and time as this one will force you to become a better artist. 
While you may be intimidated by the amount of work this subject will require, you shouldn't let this deter you from learning how to not only draw this impressive cathedral but to do so very well. 
Rather than becoming intimidated by the project's scope, you should embrace it and relish the opportunity to draw such a fantastic subject.
Perspective Drawing and Sketching Supplies you may need:
Essential Equipment you will need and can use to draw famous buildings:
Pencils
Ruler
Paper
Fine Line Pens
Biros
Tombow pens or Sharpies
Basic drawing equipment to complete this task can be found here:  Click here to view my basic equipment list.
Take a look at this online drawing course which will teach you how to draw perspective step by step and draw buildings accurately. Architectural Drawing: From Imagination to Conceptualization Click this link to visit Domestika
Drawing A Gothic Cathedral?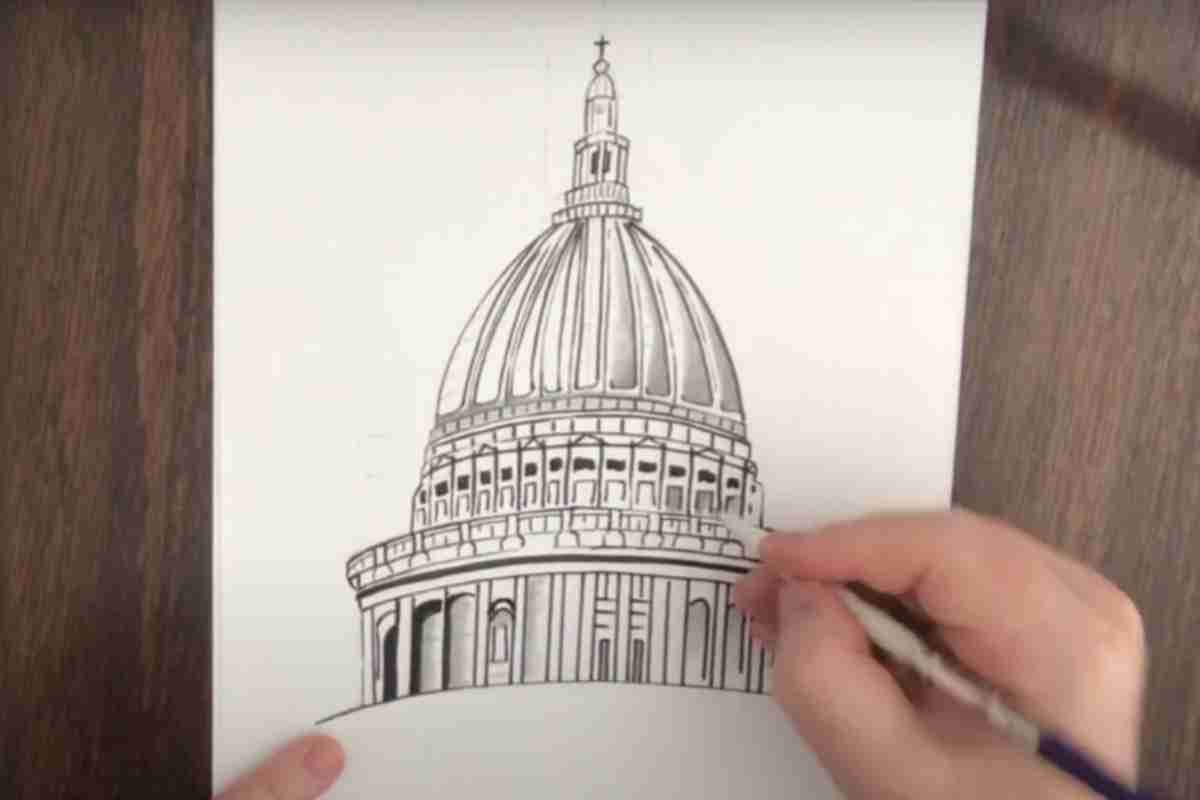 As an artist, you can choose to draw or paint anything. There is beauty all around you, and part of the fun of creating art is the challenge involved. 
If it's a challenge that you crave, then drawing a gothic cathedral should prove very satisfying. Gothic cathedrals and famous buildings are unique pieces of history. 
The intricate details only tell part of the story. There's also the mood and atmosphere that are involved. 
Using graphite or ink, you can use lighting and color to create a mood or focus on the details and render the cathedral in intricate detail. 
The point is that a gothic cathedral gives you a lot of opportunities to explore different ways of telling your story and reaching your audience.
Begin With A Simple Outline Shape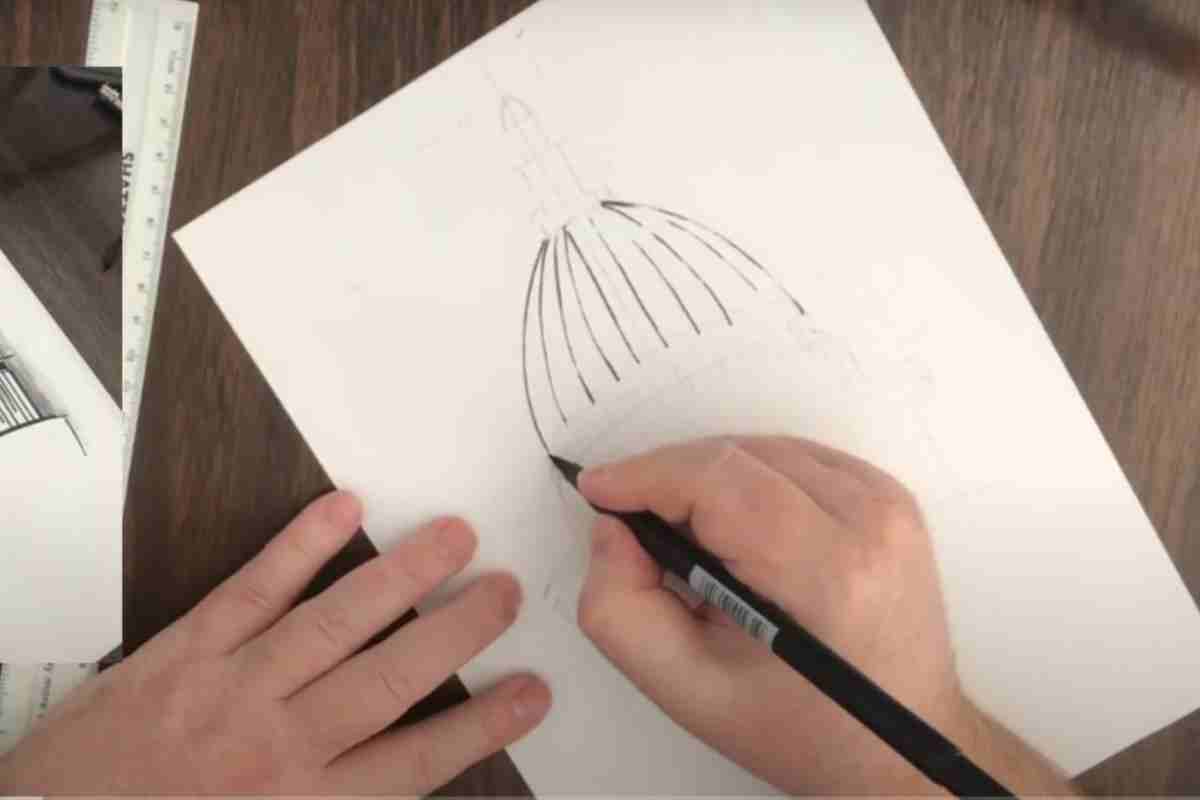 Whenever you start a new drawing, you should start with the basics and then work to refine those basics until you reach a point where you can start to see your subject taking shape. 
You should always take this approach when drawing, and it's essential when drawing something as intricate as St. Paul's Cathedral. 
The best way to start is with a simple outline shape that considers the overall appearance of the cathedral. Make sure to work with a light hand since you will be making changes as you go and modifying this initial sketch.
Divide This Into Smaller Rectangular Shapes
Once you have the general outline of the cathedral completed, it's time to start refining it. Remember, you are drawing a complex and intricate building with many unique features and intricate details. 
That means that you need to take it slow and don't be in a hurry to get to the point where you are rendering. 
You need to take your time and build a solid foundation. There's nothing worse than spending a lot of time drawing something only to realize that the drawing is flawed because the initial sketch was flawed.
Once you have the main rectangular shape outline, use a ruler to measure it out, straighten the edges, and correct the angles. 
Once this is done, you should start to divide this primary rectangle into smaller rectangles, make sure that you measure your reference photo, and adjust for scale as needed.
Draw The Columns Of St. Paul's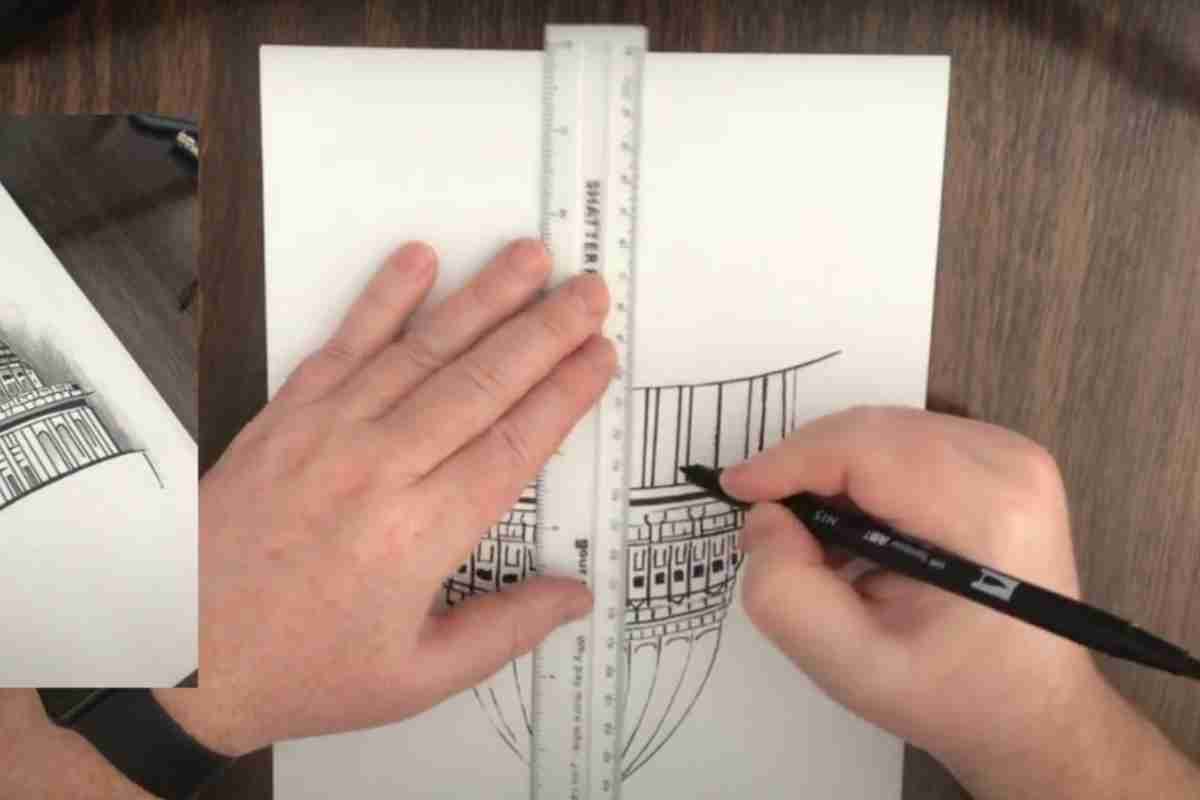 One of St. Paul's most unique features is the elevated dome supported by a series of columns. Start by sketching on a platform on top of the box you sketched earlier to draw these. 
You can then sketch your columns on top of this platform. You don't need to spend a lot of time rendering right now. 
That can wait until a later stage in the drawing. You only want to get the size, shape, and space of the right of the column to move on to the next step.
Draw The Dome of the Cathedral
The most prominent feature of St. Paul's is the dome. It's a magnificent structure that sits at the peak of the building, and getting it just right is the key to a successful drawing. 
While the dome is essential, and its prominence is evident, its design is not overly complex, so you can get away with sketching in a simple dome shape and then adding the tower on top of it in the shape of a rectangle. 
Make sure that once your dome is sketched in place, you take the time to sketch in the details, you will be rendering these later, but for now, you at least want some sketched-in lines that can help you later.
The Whispering Gallery Of St Paul's
If you want to try something different, you could opt to draw St. Paul's from the inside. 
If you do, you'll want the world-famous whispering gallery to be a focal point of your drawing. 
The Whispering Gallery is an attraction that draws visitors from around the world because of its fantastic view of the cathedral's internal.
Draw The Towers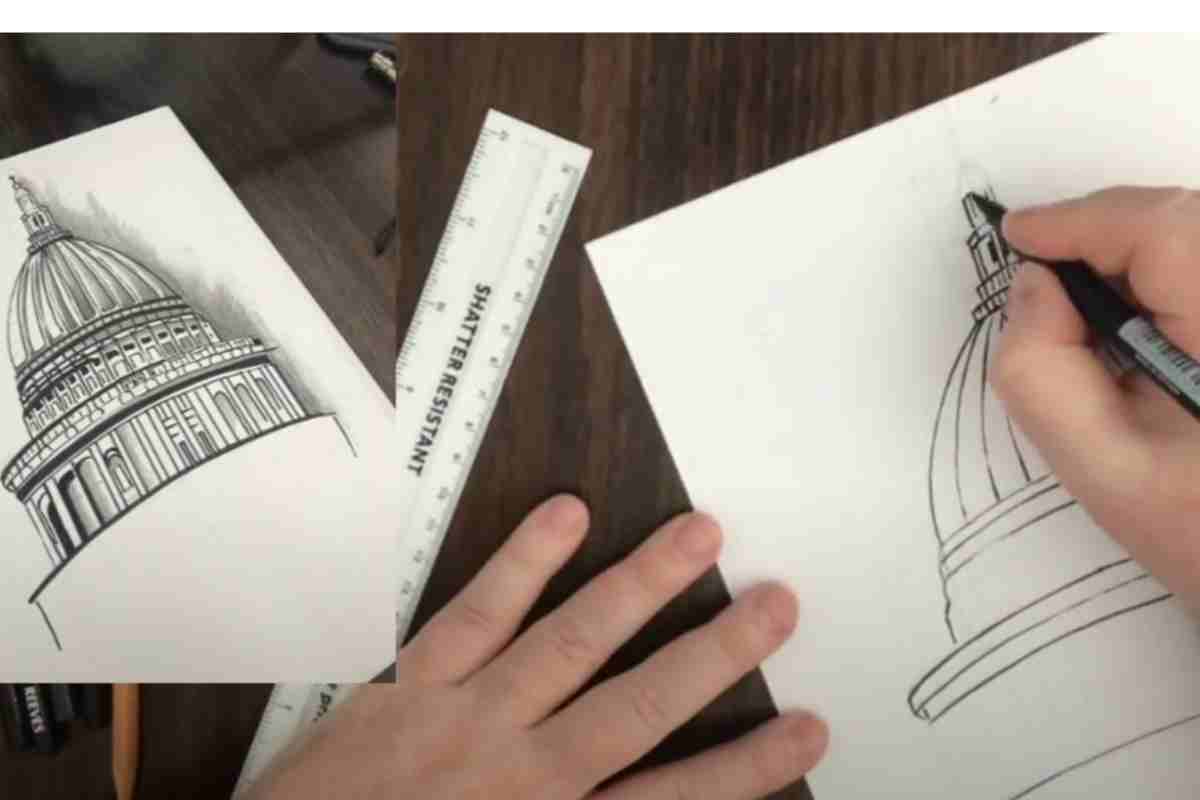 Once all of the basic shapes have been sketched into place. The last sketching step is to draw the towers. 
Draw Famous Buildings St Pauls Cathedral
The towers are a pair of rectangles on one end and one more on top of the dome. While the basic shape of the towers is a rectangle, they are quite ornate, so don't try to get through sketching them quickly. 
Take your time and get the details right. The towers are a prominent feature, so you'll want to ensure they get the attention they deserve.
Add Architectural Details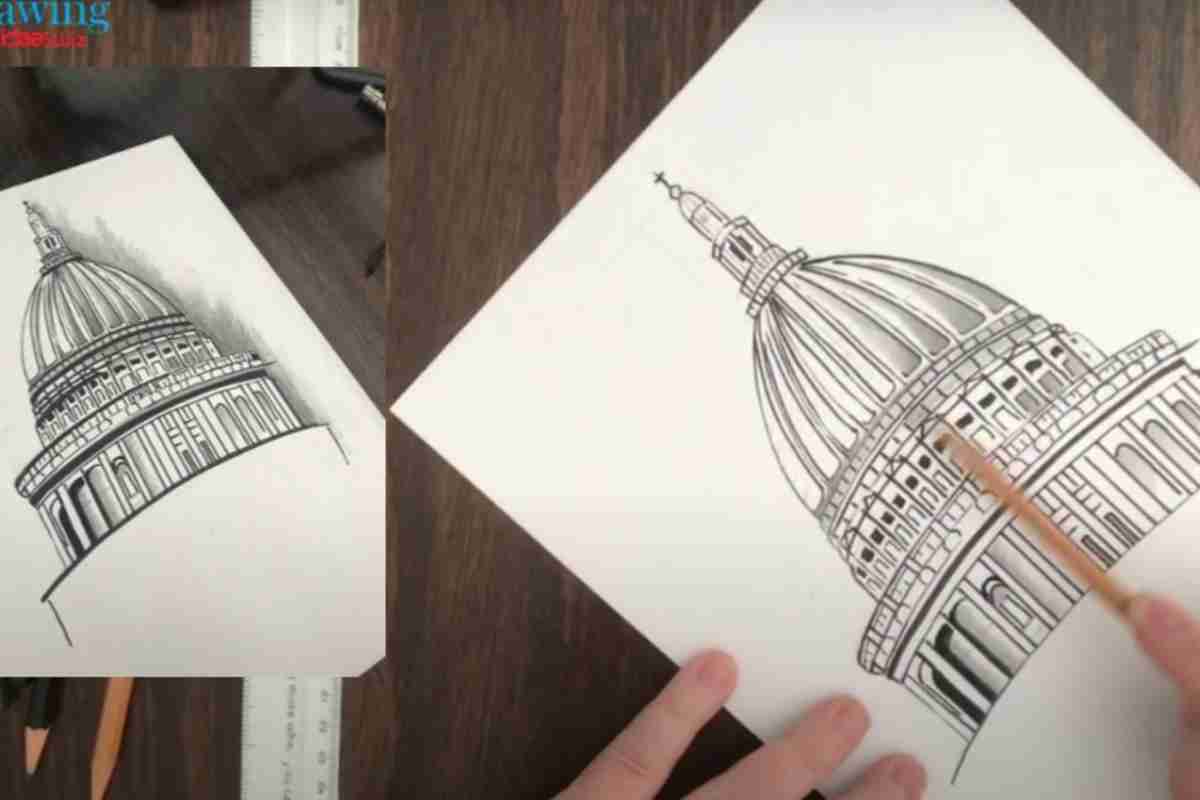 At this point, the hard part is over! Once your initial sketch has been finalized, you can start adding the various gothic details that combine to create the incredible image of St. Paul's Cathedral. 
Sometimes it's possible to go overboard when rending an image, but that's not the case here. This cathedral is known for the details, so don't worry about possibly overdoing it. 
You can't. Add as much detail as you can, and once you're finished, spend some time adding light sources and shadows. 
After this final step is completed, your drawing is finished, and if you've followed the steps outlined here, you should be pretty happy with it.