Figure drawing is a skill you can master at any age. It's about training the eye to observe and interpret the shape of the human body. As an artist, you can see every form of curve and line. Normally, you attempt to capture the world as it is from a `real' reference (the model). But not everyone can make it to the class in person. That said, taking an online class is a cost-effective way to excel in this field.
Online figure drawing classes allow you to discover new skills. The courses start with an introduction to the art of figures, drawing people to create unique character poses, and character illustration (drawing faces, figures, and clothing). Here is a detailed guide on the best online figure drawing classes & courses for practicing at home.
Figure Drawing for Beginners Domestika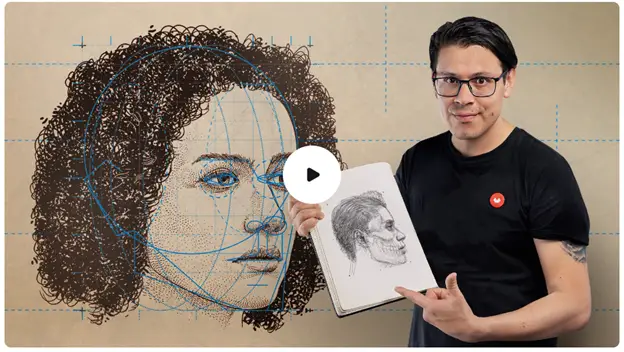 Domestika is a well-organized online platform for mastering the art of figure drawing. You'll meet Zursoif, an illustrator with more than fifteen years of experience. This course teaches you how to create realistic images with simple lines and circles. In addition, you master the art of building a catalog of poses. This is the foundation for anatomical drawing. Click here to view my indepth review of Dynamic Figure Drawing Techniques.
Curriculum Breakdown
Introduction
It explains what you'll learn from the course, presentations, and influences.
Drawing basics. You draw the stroke and the body, circles, and lines of division. 
General proportions. Dividing heads, torso, rib cage, pelvis, and column. 
Extremities.Drawing upper extremity, hands, lower leg, thigh, and foot.
Applications. Drawing body shafts, body volume, and projections. 
Final project. Anatomical drawing for beginners.
Target Audience
This course is for beginners and anyone interested in drawing the human body.
Pros
You learn at your own pace plus unlimited access forever. The course is available in English, Spanish, Italian, Japanese, Dutch, French, and Dutch languages. The course is available on the app
Cons
No human model
Student Feedback and Success Stories
One student says this is the best course to start drawing human figures. The explanations are easy to understand.
Another student says the course has helped him make portraits and drawings of human figures. Plus, the tutors are committed to the technique.
Another student emphasizes that the course is well-compressed but offers a lot of content.
Proko Figure Drawing Fundamentals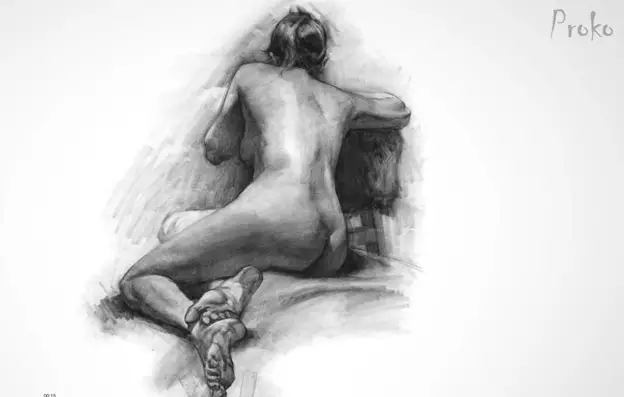 This course is for beginners, intermediate and advanced artists. It teaches timeless concepts in figure drawing – each lesson has a free video. Is Proko Worth it? Read my detailed review.
Curriculum Breakdown
Gesture (rhythm, action, flow, motion, and posture).
Landmarks – the key areas where the bone is at the surface.
Mannequinization – giving a drawing a perspective to invent poses from imagination.
Proportions and measuring – Dr. Paul Richer teaches how to measure a person and then apply the concept in your work.
Shading – using halftones and shadows to make the objects feel three-dimensional.
Practice and patience – developing a schedule and helping you stay motivated
Robo Bean – presenting a body in a box and viewing it in 3D.
Target audience
The course is designed for beginners, intermediate, and advanced artists, regardless of age.
Pros
Free videos to cover the topics
A variety of assignments to help you practice
Demonstrations from the instructor
Spanish and Chinese closed captions
Money back guarantee
Cons
The premium videos are not censored.
Some of the courses are time-consuming.
Some techniques can be too advanced for newbies.
Student Feedback and Success Stories
One student says the course is doable for anyone who loves art.
Another student says the curriculum is well-thought-out. She finished the course nicely and can now create beautiful figure speeches.
 Another student says the lessons are in short, concise chunks. The reference material helps you polish your artistic skills. 
Drawing FORCE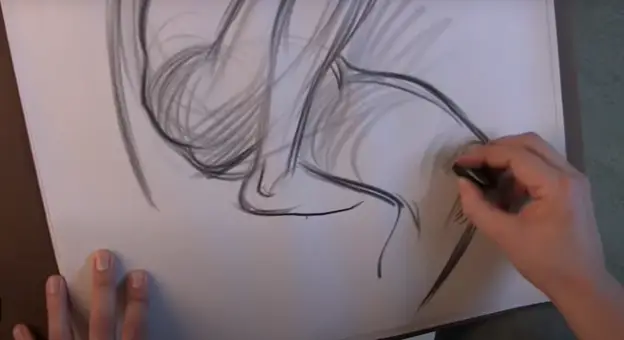 Drawing FORCE has produced thousands of artists from top companies. You learn the skills of drawing from references at your own pace. Once you register, you access model packs and hundreds of tutorials that suit your schedule and budget. If you want to master figure drawing, Mike Mattesi will give one-on-one mentorship.
Curriculum Breakdown
Course 01 (learn to draw) Drawing force features 50 videos that teach the basic principles.
Course 02 (form and perspective) Learn how to add depth to 2D drawings.
Course 03 (render shape) You work with model photos handpicked by the creator.
Course 04 (anatomy) Upgrade your skills to draw human form and learn how anatomy contributes to art.
Target Audience
It's designed for beginners and intermediate artists.
Pros
You access a supportive community plus you can choose the membership that suits you best with lifetime access for a one-time fee. The includes lots of exercises to solidify some concepts
Cons
The curriculum is tightly prescribed and some videos appear to be recorded versions of online lessons.
Student Feedback and Success Stories
One student recommends this curriculum to people new to figure drawing. It's the absolute best way to learn how to draw professionally. Another student says the videos break down complex ideas into simple concepts. The instructions are clear, and the examples are beautifully illustrated.
Karl's FIGURE DRAWING CLASSES ONLINE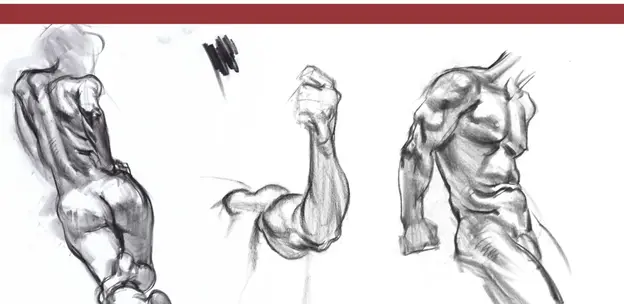 This online course is designed for students who want to master figure-drawing skills. The lessons are available for viewing for 48 hours.
Curriculum Breakdown
Drawing the hands, heads, and feet
Essential folds and costume
Figure drawing (fundamentals to advanced)
Active anatomy, modeling form with light and tone
Target audience
Beginners and advanced artists
Pros
Lots of homework assignments plus access to live questions and answers The course also includes drawing from live-action models
Cons
A bit expensive with limited lesson viewing
Student Feedback and Success Stories
One student says the concepts are simple and self-educating. Another one says the tutor is full of knowledge on figure drawing and recommends the course to those who need insightful and thorough explanations.
Schoolism Gesture Drawing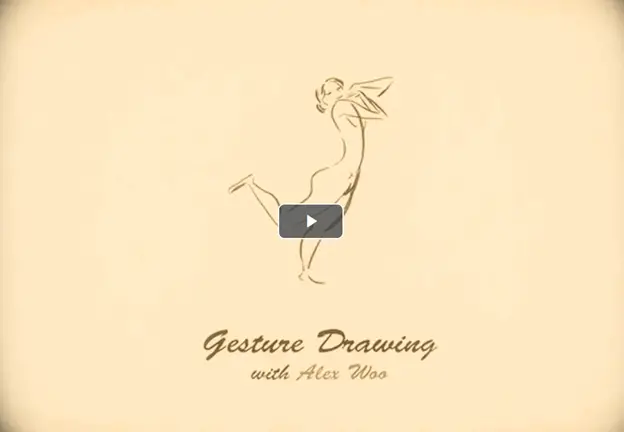 This incredible course breaks down the fundamentals of figure drawing. It teaches the importance of gestures and the art of creating silhouettes. Alex Woo breaks the course into eight lectures spread over 12 weeks.
Curriculum Breakdown
Line of action
Silhouette
Space
Exaggeration
Extrapolation
Story
Final review
Target Audience
Suitable for beginners, intermediate, and advanced learners.
Pros
You watch your videos at your own pace. You can contact the instructor at any time. With access to webinars. You can switch courses as often as you like the course provides access to lots of instructors
Cons
The cost needs to be clarified.The course is available in one language and some lessons are long.
Student Feedback and Success Stories
One student says she likes the course – it suits anyone who's getting started with anatomical drawing. Another person says the course has helped him a lot with proportions.  Additionally another student says the course is detailed and comprehensive.
Watts Atelier Online

This incredible course allows you to learn traditional drawing and painting techniques. The program provides structured learning to build a strong foundation in arts.
Curriculum Breakdown
Drawing fundamentals phase 1 preview. The basic essential blocks for drawing in the Watts method.
Drawing fundamentals phase 2. Constructing lay-ins in 3D objects
Head drawing fundamentals. Brian Knot teaches you how to construct the human head. He uses rhythmical and constructive approaches in his teachings. 
How to Choose the Right Online Figure Drawing Course
Many schools offer online figure drawing courses. So before you commit to a specific program, you must understand what you're signing up for.
Factors to Consider When Choosing a Course
The credibility of the course. Many websites claim to provide figure drawing classes, so you should evaluate their accreditations. You must do your due diligence here to ensure you're not a victim of an online scam.
How qualified are the tutors?
The tutors should have many years of experience at hand. Never settle for less just because it's an online course.
Comparison of the Top Courses
You may be taking an online lesson due to scheduling matters. With a plethora of courses in the market, you must enroll in a program that meets your needs. But again, the quality of the course matters.
Student Goals and Learning Styles
Does the course accommodate different learning styles? Some learners are more audible; others are visual. You should sign up for a program that accommodates written material and videos. Put, take a course that meets your individual goals.
Tips for Practicing Figure Drawing at Home
While a simple sketchbook and a pencil will help you get started, you should follow some expert tips to improve your figure-drawing skills.
Setting Up a Workspace
You should prepare your workspace and eliminate any distractions.
Choosing the Right Tools
You'll need soft and hard charcoal sticks, erasers, graphite pencils, and non-archival paper.
Finding a Model
First, you must decide the poses you want to work on. If you choose undraped poses, you should work with art groups that host live classes. It would help if you also tried the models your illustrators recommend.
Practicing Regularly
Plan your schedule on what you want to draw. For instance, you can allocate one hour for the next 30 days. Then, gauge your progress and determine whether you need extra time.
Getting Feedback and Critiques
Constructive criticism can help you improve your skills. Listen to understand – ask questions without challenging the feedback.
The Benefits of Practicing Figure Drawing
Improved Observation and Hand-Eye Coordination
Figure drawing evokes eye coordination. It's also proven to be meditative and relaxing.
Understanding Anatomy and Proportion
Working out body sketches helps you understand the proportions of the human body. You'll also learn human anatomy to draw a convincing figure.
Developing a Personal Style
After you practice figure drawing, you'll eventually find the shapes you love. With time, you'll come up with a unique drawing style.
Building a Portfolio
You'll have a collection of everything you've ever made. Here, you need to curate your best work and build a breadth of skills.
Opportunities for Professional Growth
If you harness your skills as a visual artist, you'll become a professional. You could pursue an impressive career path.
Common Mistakes to Avoid in Figure Drawing
If you want to excel in figure drawing, here are the mistakes to avoid.
Proportional Errors
This is a common mistake for beginners. To avoid proportional errors, you should take proper measurements of your model.
Lack of Gesture and Flow
Gesture and flow bring life into the figure. That said, you should pay attention to rhythms and gestures.
Inaccurate Anatomy
You must recognize the knowledge of anatomy in figure drawing. Inaccurate anatomy can compromise the posture of the figure.
Overreliance on Reference Material
There's no ethical problem with overreliance on reference material. However, you should be more practical by spending more time drawing rather than just reading.
Ignoring the Value of Negative Space
Never ignore the negative space (white space) because it gives breathing room for all objects.
How Figure Drawing Applies to Other Art Forms
Character Design and Animation
Figure drawing correlates with design and animation – both capture the full essence of the human figure.
Comic Book Illustration
Figure drawing applies to comic book illustration by creating a visual character of a figure.
Fine Art Painting and Sculpture
Both include posture variations and induce emotions.
Fashion Design
Figure drawing and fashion design start with a sketch. You can use the former to express your style artistically.
Medical Illustration
Figure drawing can paint the human body with scientific precision in the medical field.
The Role of Technology in Figure Drawing
Technology provides a way for artists to express themselves.
Digital Tools for Drawing and Painting
You can use procreate in figure drawing, a technology that allows you to practice your drawing skills.
3D Modeling and Scanning
Models can be drawn from 3D models. Scanning helps with difficult poses and angles.
Augmented Reality and Virtual Reality
Both AR and VR make it easy to sketch a 3d figure. These technologies allow you to draw, erase, and access different pen options.
Online Communities and Resources
Once you register for a course, you can access fundamental skills of figure drawing, thanks to the online resources and vibrant communities.
How to Stay Motivated in Figure Drawing
Self-discipline and staying motivated will help you become a professional artist.
Setting Realistic Goals
Please write down what you want to achieve and make an action plan. Also, you must develop a creative habit and stick to it.
Celebrating Small Successes
When you celebrate success, you boost your passion and rekindle enthusiasm.
Joining a Community or Study Group
To master figure drawing, you must join a vibrant study group or community for expert guidance.
Trying New Techniques and Styles
You learn to capture imaginative imagery when experimenting with different drawing styles.
Seeking Inspiration from Other Artists
When you get inspired by other artists' work, you get the motivation to excel in your work. You could learn a few tips on how to become a professional.
Final Word
Online figure drawing classes offer a platform to learn all aspects of figure drawing, like proportions, forms, perspective, and shading. While some artists prefer an illustrator to look over their shoulder, guided online classes will help you grow from an amateur to a professional artist in the comfort of your home. To excel in this field, you must be motivated and disciplined. All you need is to build a daily routine and practice a few minutes every day.
FAQs:
What Equipment Do I Need for Online Figure Drawing Courses?
It would be best if you had drawing pencils, a sketchbook, erasers, sharpeners, drawing pens, and blending stumps.
Can I Learn Figure Drawing Without an Instructor?
Teaching yourself is a great way to begin, but an instructor will give you the skills to help you become a professional.
How Long Does It Take to Become Proficient in Figure Drawing?
You can take 1-2 years to become a professional artist in figure drawing.
Are Online Figure Drawing Courses Worth the Investment?
If you find a course that allows you to work at your own pace, then it's worth it. However, you must be disciplined and self-motivated to get the most from the program.
Can I Make a Career out of Figure Drawing?
Yes. You can become a graphic designer, animator, textile designer, or art teacher.
Figure drawing is a skill you can master at any age. It's about training the eye to observe and interpret the shape of the human body. As an artist, you can see every form of curve and line. Normally, you attempt to capture the world as it is from a `real' reference (the model). But not everyone can make it to the class in person. That said, taking an online class is a cost-effective way to excel in this field.