Are you looking for the best online drawing courses? If you are, you need to learn about any online drawing course you are considering taking. You need to choose a reputable educator and a course that will provide you with valuable knowledge, insights, and a solid base of technical skills. 
So, you can rely on self-improvement, but for the average person, that will only take them so far. If you are at a point where you feel it will take more than just practice to get better, then it's time to get some outside help. 
That's why learning about the best online drawing courses is so important.
What Are Online Drawing Classes?
Why should you take an online drawing course? First, it's convenient. Who has time to get up and go to lectures or art classes? 
With work and family commitments, it's hard to find time to do something like exploring your creativity and artistic side. 
But you still need to find time to do it! That's why an online art class is a great option. 
For another thing, every artist can always afford to grow and expand their skills. If you think you know everything, you might be wrong. 
Taking an online drawing class where you can interact with others, download materials, and get feedback, can be an invaluable tool to help you grow as an artist.
If you're ready to start, reading the review below can help you find the best online drawing courses. Here is a breakdown of some of the features of these courses:
Proko: Anatomy Of The Human Body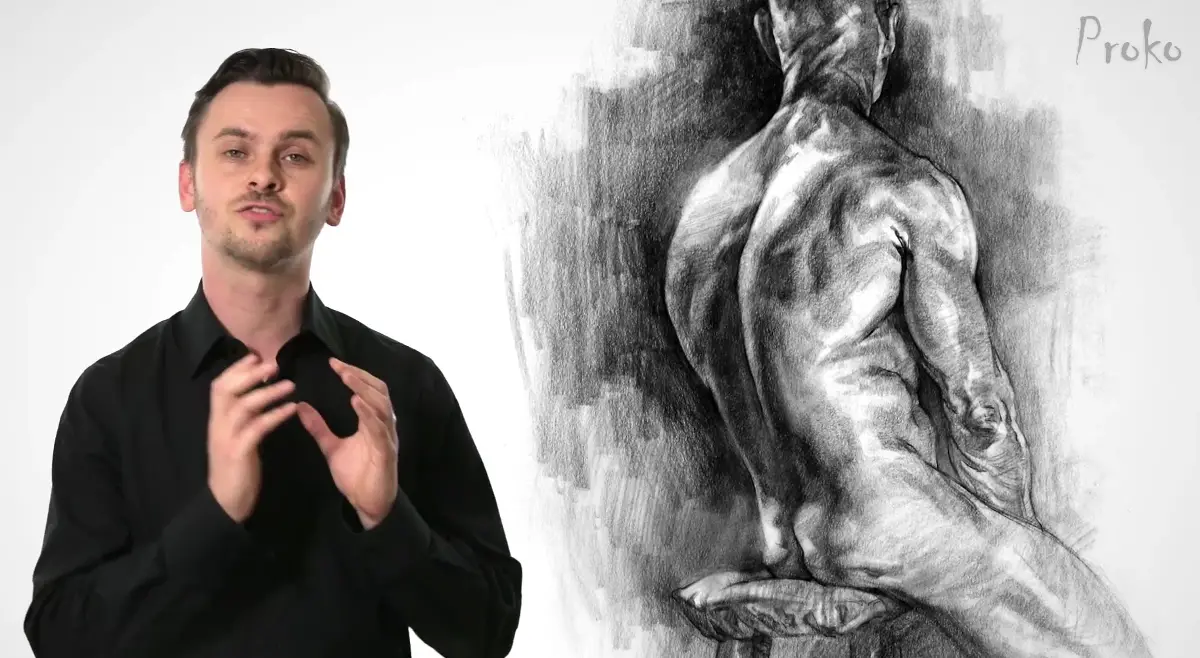 What separates the work of an experienced artist from that of an amateur? A solid understanding of anatomy and figure drawing. To understand how the human form moves and looks in various poses, you need a solid understanding of life drawing and anatomy. Click here to view online course details on Proko Anatomy for Artists.
You need to know how muscles move, which direction joints rotate, and how everything works together to grant us mobility. Understanding how the human body works is an essential skill all artists who produce figure drawings should have.
With this course, you'll learn everything there is to know about human anatomy as it pertains to what an artist needs to know. This class delivers exactly that. Stan Prokopenko, an accomplished fine art painter, teaches it. You'll discover what muscle groups are in a human body and how they are layered and move together. For more information about the courses Proko offers, click here: Are Proko Drawing Courses Worth It?
You'll be shown how many different types of human bodies are, and of course, you'll also learn the technical skills required to draw them realistically. Little things can make a big difference, and this course will cover all of this.
You'll be given assignments that an expert instructor will check to ensure that you understand the concepts you are learning and that you can execute them. You'll be able to see 3D models directly in your web browser that illustrate each lesson you are learning. Seeing the human form in 3D allows students to fully understand how it moves and how each pose should be illustrated. 
These are 3D models of human anatomy, further underscoring the importance of understanding how anatomy works so that an artist can draw realistic figures. An eBook version of each lesson is available to download, giving students an invaluable resource they can turn to when they need guidance.
How Does Proko Compare To Other Online Lessons
This is the best online course you will ever find if you can learn to draw the human figure realistically. It's a comprehensive online art class covering anything you want to know about drawing the human form. With assignments so you can practice what you learn, as well as 3D models you can study, there isn't another online course you'll find that offers a more in-depth study of the human form available online.
How Much Does Anatomy Of The Human Body
Anatomy of the Human Body charges a $99 fee. That's a one-time fee. After completing the course, you'll retain access to all instructional videos.
What are the Pros of these Courses?
As an artist, you are a visual learner. You need to see it and try it to understand it. This course has you covered. Access to 3D models of human anatomy gives you an in-depth understanding of how each part of the body works. This allows you to learn to draw human figures that are posed realistically. You get access to instructional videos after completing the course. The course only costs $99, which is a bargain for the vast amount of information it will cover. You'll get feedback from an expert who will help you take your figure drawing to the next level. You'll be able to further your education as an artist by taking classes without having to leave your home.
Proko: Portrait Drawing Fundamentals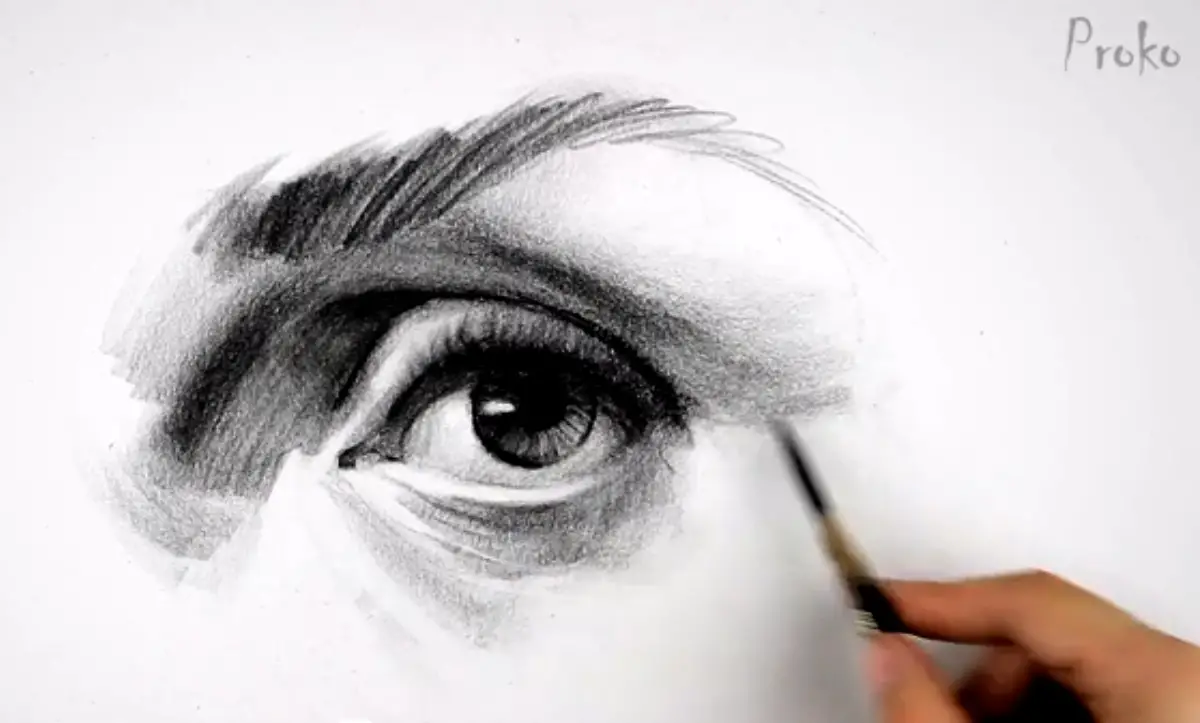 Drawing a portrait is one of the most challenging studies for any artist. While it's true that some people have a natural talent for it, most of us have to put in countless hours of work to develop our abilities. Why is it so difficult to draw a portrait? That's simply because there's so little room for error.
When drawing a tree, for example, if you make small mistakes, they'll likely go unnoticed. But it will stand out if you make a mistake when drawing a portrait. 
The human face is the most recognizable thing in the world, so a face that seems off will be noticed. Drawing a human fact that has an accurate likeness is even more difficult. Fortunately, after taking this course, you should have all the tools you need to draw realistic human faces from any angle. Click here to view details for Prokos Portrait Drawing Course.
Portrait Drawing Fundamentals covers the fundamentals of drawing a human face. You'll learn about a face's anatomy and focus on drawing eyes, noses, mouths, and ears. Once you finish this course, you should have a more thorough understanding of drawing a human face. This knowledge will, in turn, help you learn how to draw human faces that look like specific people!
You'll learn the Loomis method for drawing a human head, a technique that is used extensively by Stan Prokopenko in his work. This will allow you to draw a realistic human head from any angle and achieve the correct proportions. 
You'll learn how to draw realistic and life-like eyes. When you can draw an eye that looks real, you'll be able to help bring your portraits to life. Do you have trouble drawing hair? Many artists do, and they do because their general approach is wrong. This course teaches you the proper way to draw hair realistically.
How Does It Compare To Other Online Courses
If you are looking for a quick and easy way to draw the human head, you are still looking for a way to draw the human head. This drawing course takes you to the beginning and helps you learn how to draw correctly. 
You'll learn proportions and how to adjust the proportions of your drawings based on the model you are drawing from. You'll gain a thorough enough knowledge of a human head's anatomy that you can draw from imagination without a model and still achieve realistic results. Are there other online art courses you can take to learn how to draw a portrait? Yes. Are any as comprehensive as this one? That isn't very certain.
You will learn the Loomis method for drawing portraits. The Loomis method is widely considered to be the best portrait drawing approach. It is effective, and once you learn it, you'll be able to draw human faces at different angles in a very realistic manner.
You are getting so much knowledge for so little money! You'll be able to follow along with detailed videos that will give you a step-by-step guide on how to draw a portrait.
Udemy: Ultimate Portrait Drawing Course–Beginner To Advanced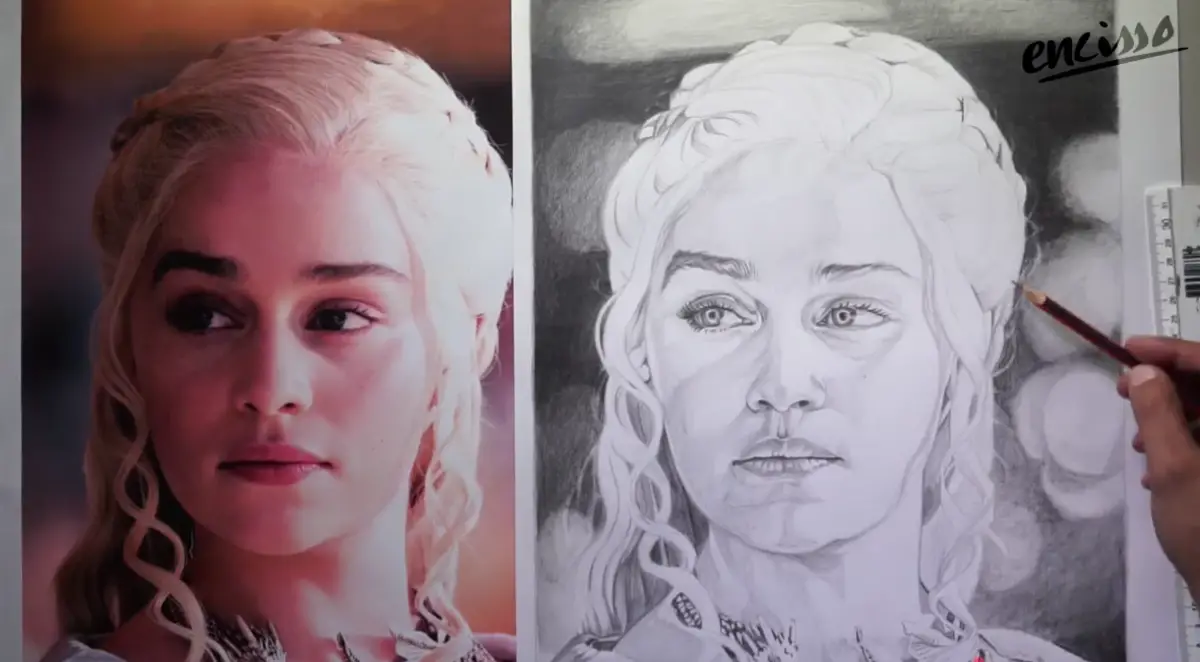 Are you looking for an online art course that will take you from the beginning of your artistic journey to the point where you can produce professional-quality illustrations? Well, you've found it! As an artist, you probably already know that you, and others like you, have a certain amount of natural talent. For more information about the courses Udemy offers, click here: Are Udemy Drawing Courses Worth it?
Being artistic is something that most artists have as a natural talent. But only some develop that talent. Except for rare people, every artist must spend time honing their craft to produce professional quality work. This course will help you to do just that. 
Click here to view the details of The Ultimate Portrait Drawing Course – Beginner to Advanced.
Who would benefit from taking this online art course? Anyone that wants to develop their drawing skills further. 
Whether this will be the first art class you ever take or you are a seasoned professional, this art course can give you what you need. It's not too advanced for beginners but also challenging enough for experienced artists. What will you learn?
You'll learn the anatomy of the human eye and how to draw it correctly. This will include learning how light reacts with the eye and how reflections and shadows are cast. 
You'll learn about line width, length, and form, which will help you define a drawing. 
Exercises, including contour drawings, will help you to do so. You'll learn shape and form fundamentals. Here you will learn how to break down objects you see into simpler shapes that you can use to sketch a drawing accurately. 
With this accurate initial sketch as a foundation, you can render a much more realistic final drawing. You'll learn about values and contrast. 
Learning how light affects highlights, mid-tones, and shadows on an object will give you the ability to draw objects that look three-dimensional.
You'll learn about perspective and maintaining proper perspective from different angles. You'll spend ample time learning how to sketch out and then render still-life drawings. Still life drawings may not be the most exciting to produce, but they help you develop the skills you will need to go on to more challenging subjects. 
You'll practice drawing fruits and vegetables and building and learn to use a photograph to reference your drawings.
You'll learn how to use different shading techniques to add value to your drawing. Understanding light and shadow is essential, but if you don't have the necessary skills to render them, then this understanding won't help you. 
You'll learn the value of creating thumbnail sketches to get your ideas down on paper quickly and how to use the process to help you choose a great design.
You'll also learn about composition and how to arrange people and objects in your drawings to create an exciting and dynamic scene. You'll learn to create texture when you draw, adding realism to your work. You'll spend time learning to draw the human face and figure drawing, two of the more challenging subjects an artist can take on.
How Does It Compare To Other Online Courses
Ultimate Drawing Courses–Beginner To Advanced will help you to develop a solid, well-rounded set of skills as an artist. You won't focus on one area. You'll study all aspects of drawing. This makes this course ideal for people who are just starting and those who need a refresher course and need to sharpen their skills.
Price Range
The standard price for this course is $149.99, but they do have sales that offer significant discounts of up to 92% off.
Pros of this Online Course
A well-rounded course that covers many materials. The courses are detail-oriented and proceed at a pace that should allow any student to keep up. The focus is on learning everything you'll need to become an outstanding visual artist. The course ambitiously attempts to give you the ability to produce professional-caliber artwork, which means that it is challenging and comprehensive.
Cons of this Particular Course
It covers much material but doesn't go into excessive depth in some areas, such as shading.
Udemy Character Art School: Complete Character Drawing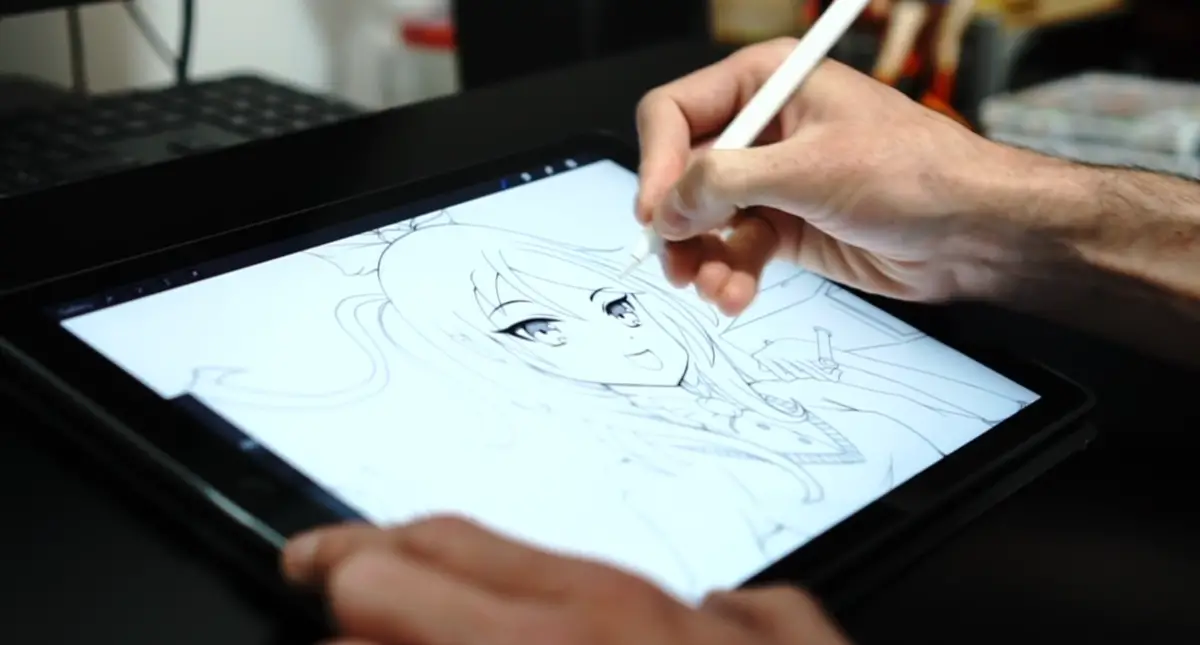 Not all artists want to draw the human form realistically. Many artists enjoy drawing topics like cartoons or comic book-inspired characters. But, just because these characters aren't photorealistic, it doesn't mean that it's easy to create them. 
Being able to draw a cartoon or comic book characters that look realistic enough to be recognizable but are still stylized takes skill. It takes training, as well. Fortunately, this is one course that will provide you with everything you need to know to be able to create fantastic cartoon or comic book drawings. Click here to view Character Anatomy School: Complete Skeletal Drawing Course.
You'll learn to understand the theory of drawing. Anyone can make marks on paper, but not everyone can learn to make marks on paper that creates forms and characters. Natural talent plays a role in being able to do this, but you'll never reach your full potential without the proper instruction to hone those talents. You'll go over the fundamentals of art in general. You'll spend some time learning the fundamentals of drawing.
You'll learn about character forms and proportions. Whether you want to create a stylized character that is only slightly cartoon-like in appearance or very cartoon-like, it all comes down to proportions. You'll learn to create gestures and expressions that bring your characters to life.
You'll learn the proper process of creating characters. Yes, you can draw your character in pencil. But, if you want to breathe life into your characters, you'll need to refine them. That means using inks and colors to create a finalized drawing. You'll learn how to create characters that are interesting and well-designed. You'll learn how to draw hair and clothe and how wind and gravity affect their appearance, even when they are cartoons. You'll learn how to create pages featuring your characters that are properly laid out with a good sense of design.
How Does It Compare To Other Online Classes
Comic books and cartoon art are very popular right now. If you go to the movies, you'll undoubtedly find many comic book movies a year and multiple cartoons. With this style of art being so popular, it's no surprise that there are a lot of cartoons and comic book art courses online right now. But few, if any, are as comprehensive as this one is. You'll learn everything there is to know about creating characters, and your skill at doing so should be vastly improved when you are finished.
Comprehensive, covering just about anything you could imagine regarding character design. Learning to design characters will allow you to create your original idea and bring it to life. It gives you a solid foundation in understanding how to use proportion to create different types of characters. You'll learn how to make rough sketches and transform them into finished art pieces.
This is a course that focuses on character design. If you want to create realistic drawings, it's not the right option.
Udemy: The Art & Science Of Drawing/Basic Skills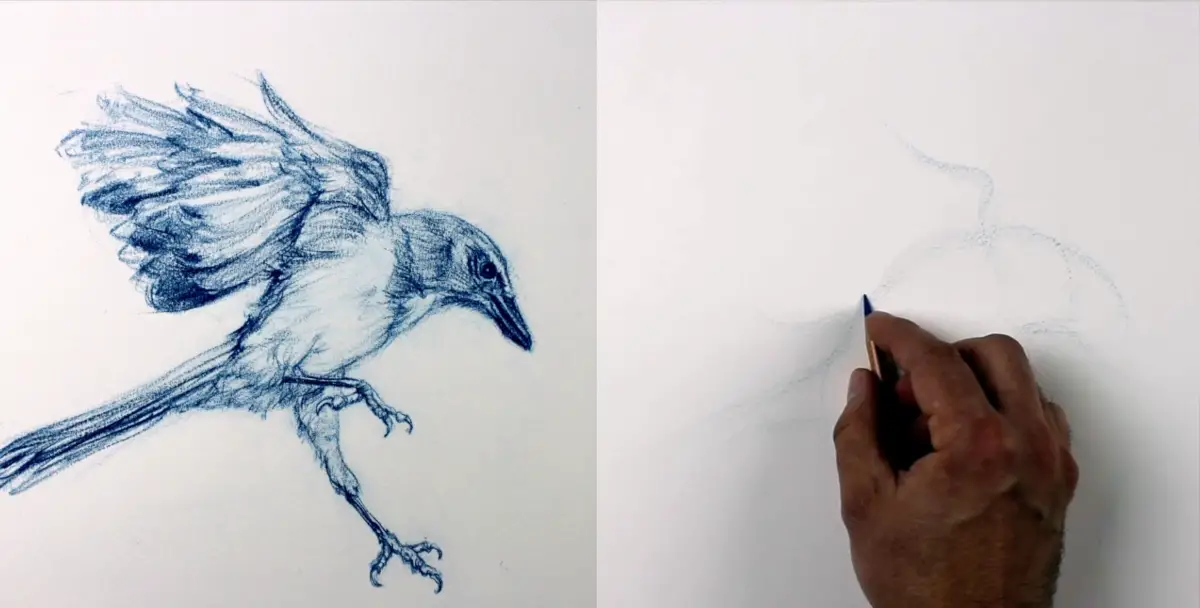 Are you a beginner artist? Well, welcome to this exciting new phase in your life! You are a blank slate needing guidance to help you turn your talent and passion into an ability to produce fantastic art if you are ready to start developing your talent.
The Art & Science Of Drawing/Basic Skills course is a great place to start. To be a great artist, you need a solid foundation in the basics. If you don't have that solid foundation, they will build any skills you develop upon flawed skills. Click here to view details, The Art & Science of Drawing / Basic Skills.
This is a simple and easy-to-follow course that is designed for absolute beginners. If you've never picked up a pencil and drawn anything in your life before, that's okay. You'll start with the basics and develop a solid understanding of them. Every process step here is designed to be simple and easy to follow. 
The instructors realize that even the most basic art concepts may be beyond the knowledge of the students who take this course, and they plan it accordingly.
How Does It Compare To Others
You can't go wrong here if you are looking for a basic, introductory drawing course to help you get your feet wet. I can't stress enough that this class is not for advanced or intermediate students. This course is meant for people just starting on their artistic journey. Anyone who gets this course wanting to learn the basics of drawing should be very satisfied. Other options are more suitable for students looking for more advanced lessons covering a broader range of subjects.
Simple, easy-to-follow instructions designed for people with no training whatsoever to follow. This course teaches you the basics and gives you a solid foundation you can build upon.
While the course material covering the basics of drawing is very useful to beginners, they are far less helpful to experienced artists. Experienced artists may find the course dull due to a lack of more advanced concepts.
Skillshare Character Illustration: Facial Expressions, Figures & Clothing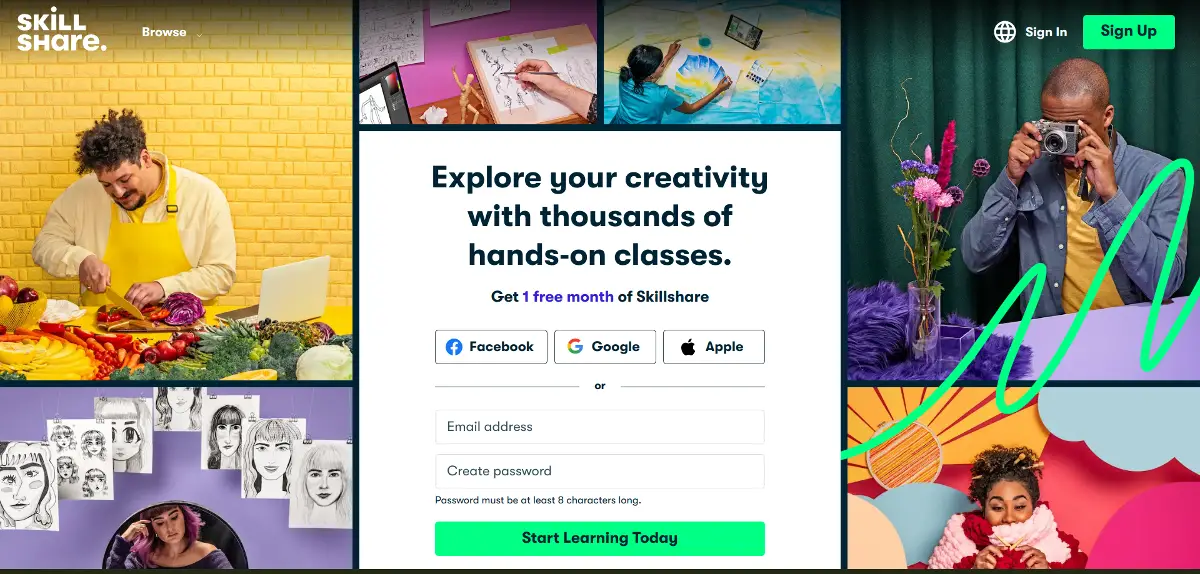 How would you like to learn character illustration from someone that does it for a living? Well, that's what this course will offer you. The instructor is Gabriel Picolo, a professional and well-known illustrator. In this character illustration course, he'll share tips and tricks he uses to create dynamic and exciting character illustrations and figure drawings.
You'll learn how to draw the four key expressions. Expressions are everything when drawing cartoons or comics, and this course will teach you how to draw them. The approach is simple, easy to follow, and very effective. You'll learn how to design characters that exude personality. 
Who likes dull cartoon characters? Well, probably boring people. But for most people, cartoon characters with personalities and charisma are the most appealing. Gabriel's video classes will show you how to design characters like this. You'll learn to create fluid poses and convey a strong sense of motion.
How Does It Compare To Other Drawing Courses
This basic, entry-level drawing course teaches you how to design and draw cartoon characters. It's easy to follow and will teach you the basics. More advanced courses are available elsewhere, but if you want to get started drawing cartoon characters, this is a great place to start your journey. You'll learn many basics, including how to create characters with personalities.
Free! Well, free to new users, that is. New users get their first month free; it's very hard to beat that price. This gives you a chance to try out these courses and see if they are the right fit for you. If they are, then you can subscribe. If not, no harm is done.
Easy to follow the course that teaches you how to create interesting characters. It teaches you the basics of character illustration so you can get started.
Numerous lessons touch on many areas of character illustration, but they don't go into a tremendous amount of depth. If you are looking for a broad explanation of concepts, it's great, but for a more detailed experience, you should look elsewhere.
Conclusion
Online drawing courses can be a great way to further your art education and develop your skills as an artist. Online courses provide flexibility and convenience, allowing you to learn at your own pace and schedule. With so many options available, you can find the perfect course for your needs and goals. Whether a beginner or an experienced artist, online drawing courses can help you take your art to the next level. Are Drawing Classes Worth It? (And how to find the right class)