What is the Easiest Thing To Draw
Your sketchbook will be full of all sorts of drawings and sketches if you like drawing from everyday life. Whether you know it or not, many of the best things of interest are among the easiest. But there is a much deeper meaning than that since these compound shapes keep you focused and sharp. Compound shapes give you an immediate mental picture of an object that is often symbolized as outlines that are easy drawing ideas.
Cool Drawing Ideas Easy Things to Draw
There will always be creative things to draw but take a moment to think about why some shapes are considered cooler over others? Many iconic images have meaning that can often include deep symbolism behind their easy-to-draw shape. Artists have long celebrated the deep meaning behind select objects and what they represent within a sketch or drawing. This further adds an intrinsic layer of potential hidden meanings to all of your artwork.
EASY DRAWING IDEAS FOR YOUR SKETCHBOOK
The reason for keeping it simple is not just for speed, but the symbolism and rapid storytelling elements that you can express. Each single drawing idea you add to your sketchbook is a great exercise in exploring angles, sketching styles, and shading, and developing your drawing skills. This is also a great exercise you can do if you like to make field sketches on the go.
25 Simplistic Drawing Ideas
Here are 25 easy ideas that you can add to your list of cool things to practice. Keep in mind they can all have hidden meaning and represent something. They are also very similar to other compound shapes you've seen before, so recalling them later makes their overall shape hard to forget mentally.
• Animals
Animals are the easiest symbolic references that are likened to all sorts of emotions and personality types. They also tend to represent strength and dedication to something, while others are customary symbols of nature. Whatever animal you choose to sketch should hold deep creative meaning for you.
• Cute
What do you find cute when it comes to everyday objects? Often when we think of cute animals, it's because they are small and fluffy. But nearly anything small and fluffy can be considered cutesy. Cute creatures often have obvious traits that include oversize eyes, fluffy fur, and rounded stubby fingers and toes. Not that, little yellow peeps are also considered cute even though they have sharp beaks and clawed feet.
• Bow Tie
An often forgotten symbol of whimsical fame of a bygone era, the bow tie now has shifted gears and represents an inverted hourglass symbol of class and style. The bow tie is somewhat similar to the sign of eternity. The bow tie is also a strong icon accessory that represents smart and upbeat individuals.
• Drawing Face
Any face you decide to sketch should have character. One of the most distinguished features of any person you look at is going to be their face. It tells you a story about how they have lived their life. These faces will give you endless emotions that are stamped on each version that you draw. The more characteristics you can achieve with a sketch, the better you've captured their essential character.
• Drawing a Leaf
Every tree has a leaf that will have a specific shape. These shapes also follow basic star-like or snowflake shapes, which are iconic to each strain. But one amazing feature of any leave is the split mirror reflection that is coped onto each half. It is almost as if to say that life is merely a clone of itself no matter what side of the leaf you look at.
• Drawing a Butterfly
Everyone knows that butterflies are symbols of freedom and also, more importantly- change. These lofty and high-spirited little insects are seen as friendly welcome in any backyard or garden. They are also imagined to be colorful symbols of peace and love and are often part of drawings representing peaceful movements.
• Draw a Hand
The hand is a powerful symbol that implies many different gestures of stance. It can show aggressive emotion from the simple image of a clenched fist. It can also imply intentions of peace with an index and middle finger pointing upward. Indeed, the hand is a mighty force that tells you volumes about attitude and signaling.
• Drawing Hands
Drawing hands at different angles is a great skill that gives you a better perspective on the angle. If you can master drawing hands seen at different angles, these are great for reference when sketching portraits later. Visualizing hands seen from the front, back, side, and various angles is a must for any aspiring artist.
• Drawing a Pretty Flower
Flowers typically represent beauty and youth and symbolize freshness. And still, others view flowers as being a symbol of simple signs of growth and prosperity. The amount of color from flowers is a vibrant reminder of the happiness and plentiful amenities around you. But for the average botanist, a flower is a complex plant that blooms, relying on insects to reproduce.
• Drawing People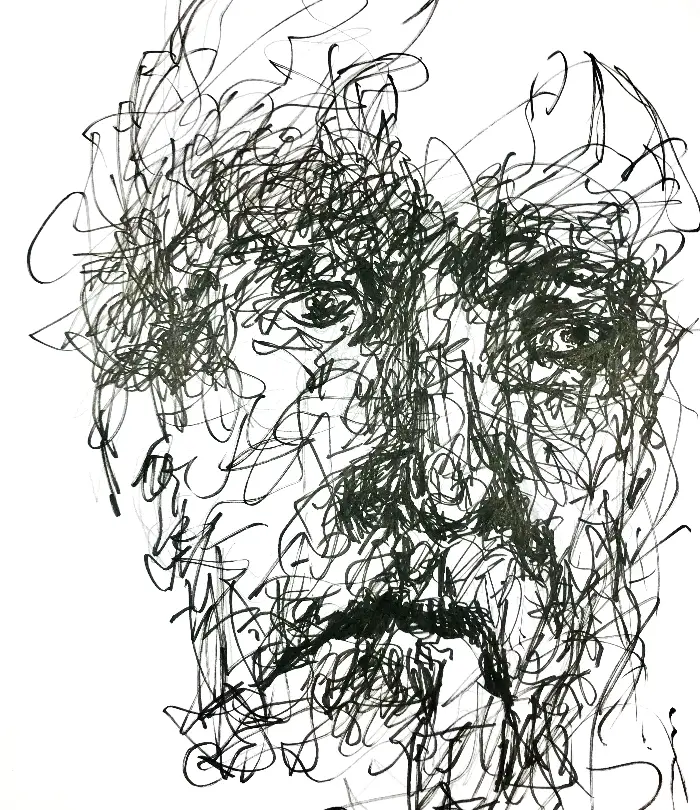 Just like the song says: 'people are strange', and this can't be further from the truth. There are many varieties of people that make great sketching material if you sit and sketch in a park. If these aren't just people's faces, they include poses and stances that tell a story all on its' own.
• Drawing a Cat
You might know that cats are evergreen symbols of being up to no good. If they aren't sneaky, they are usually the icon of being lazy. Black cats also have a habit of being the symbol of evil and bad luck. If you actually watch a cat in the wild, they are skittish and crafty felines on the prowl.
• Drawing a Simple Tree
Trees are incredible symbols of strength and long life, outliving humans by several thousands of years. Many cultures worldwide embrace trees as the tree of life, which supports humanity through its many limbs. As single drawing idea that trees tend to be, a tree appears to be ever reaching for deep human meaning.
• Draw an Eye
Not only is the eye a symbol of sight, but the eye is also a window into the future. It's also considered the window into the soul. Eyes are complex since they reflect on their surface, making them appear dreamy or mysterious. Piercing eyes are signs of evil and aggression. But a splash of color can change your perception of how you perceive eyes.
•Christmas Tree
The beacon symbol of Christmas and holiday cheer is a Christmas tree symbol of winter and celebration. It's a bit odd seeing a whole field of Christmas trees since they all appear to be a collective forest waiting for their big chop-down day. The image of a Christmas tree brings emotions back from your childhood that are often fond memories.
• Lips
If you're big on sketching lips, these symbols of sensuality are always the first sign of low and sensuality. They also determine the type of person based on shape. Thin lips are perceived as bitter and cunning, while thicker lips define cheerfulness and well-meaning. Lips are also a window into the level of emotion based on frowns or smiles.
• Bottle
A permanent symbol of a message sent around the world, you can find a lot of meaning in bottles. It can represent how you perceive optimism with liquid that is marked at the middle. Do you see this as a sign of being half-full or half-empty? The varying degree of shapes also gives a sense of plenty or a mere smidge of minimalism.
• Fish
One of the oldest signs of religion, the fish, gives us a sense of hope. It also tells us a story of struggle among an ocean of endless possibilities. Fish come in all shapes and sizes and will have more than a few stories that tell the story of the one that got away. The mere mention or sight of fish tells us how we are part of a system that is part of a larger life cycle.
• Shoe
Just like Sherlock Holmes can determine a person based on how they are dressed, shoes tell you just as much. The condition of shoes tells us a lot about a person and where they've been. They are a symbol of movement and well-traveled roads. They can also be the symbol of luxury with shiny exteriors that can hide intentions otherwise.
• Love Heart
Love is defined with a heart and will forever be the everlasting sign of emotion and devotion. Hearts can also be shown as broken, which will instantly tell a story of lost love and wrongful deceit. But for the most part, a heart is the center of admiration that Trumps everything with an open innocence that we all long for.
• Watch
Time is a symbol that is often seen at a watch or Clockface. The passing of time gives us the sense that days and years are flying by. Depending on how a watch is portrayed. It can be a powerful sign that gives the viewer a sense of urgency when these numbers are shown on a watch's dial. Time is part of life that many people feel uncomfortable about being confronted with.
• Ice Cream
Sweet dreams are always related to soft and fluffy ice cream scoops. It can be said that clouds often remind many people of ice cream since they are so white and creamy-looking. Ice cream is always related to something sweet and makes people feel special from the memories from these kinds of images.
• Penguin
The essential image of a penguin gives everyone a feeling of calm. Penguins are elegant reminders that even in the coldest of conditions, they'll stick together in a group. While a single penguin is a sad symbol of feeling isolated and alone. All penguins represent a group that is happy to be happy while still feeling like an individual.
• Bee
Any sketch of a bee is a reminder of a hard worker who is dedicated to a single task. They are also the biggest sign that the impossible is possible no matter what the odds. While their life is short, they play such a big role in the larger scale of life itself. Bees are also seen as powerful icons of devotion to their queen that they protect to the end.
• Bird
If there was ever a symbol of freedom, the bird has fascinated us for millennia. The ability to fly is more than we can ever achieve. They are also a great symbol for mothering that shows humanity and compassion. Yet some birds are fierce and powerful symbols of freedom, while some are deemed fearsome and a certain sign of sickness or death.
• Star
We look to the skies for answers at night, and stars are a distant echo of answers we cannot fully understand. Stars represent hope, and looking at them tells us we are not alone. We hope endlessly for possibilities within our planet for others who are just like us somewhere else. The sign of the star is something to be achieved, and being a bright star can also mean that time is also a matter of fleeting moments.