The last thing you might expect to hear in the current crisis we're facing is: are drawing classes worth it? As an art student since 1988, I can assure you that they are entirely worth your time and effort. Not only do these take your mind off of the daily stress and worry, but this is also an excellent self-relaxation method. I will explain how drawing helped others to cope.
Additional Related Posts
Can you Learn to Draw without Classes?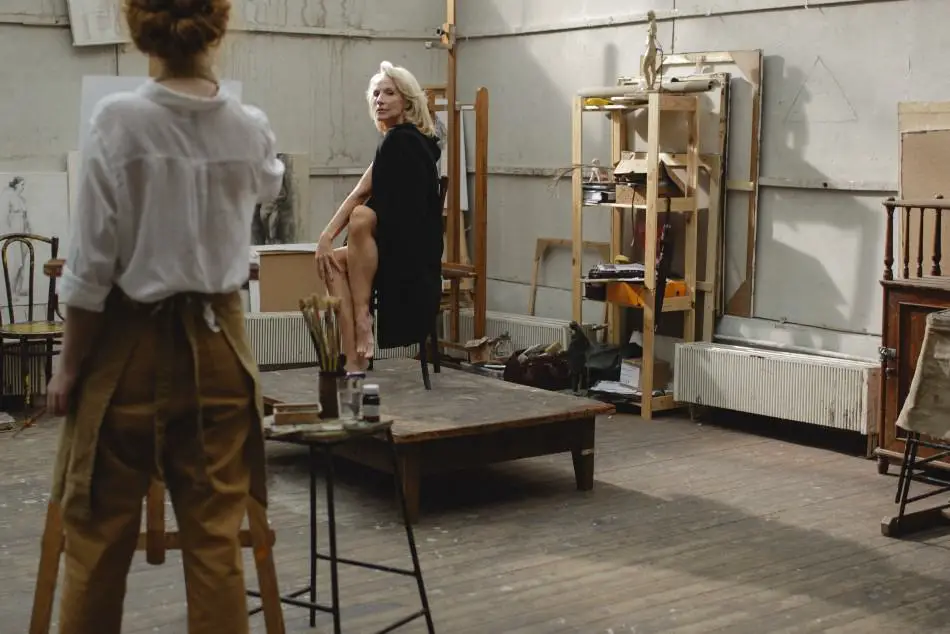 Naturally gifted and talented people can draw nearly anything. I've seen incredible skills develop from friends who had never known they had an eye for sketching or drawing. As my art teacher always mentioned, your eyes are a camera that can see in one dimension only. Yet he taught me a way that others can learn this without ever having been to a classroom. You can do the same, but it's not always easy to find that without proper training first.

Learning the basics of drawing requires the patience to listen to a teacher and hear their instructions. In this article I'll provide reasons and many excellent tips why proper drawing classes are the best way to go. Especially in the face of recent events, this will no doubt be a must for those looking to occupy themselves. It's also a skill that can bloom into fashion when the hard times are over. So let's dive in and start with finding a great drawing teacher.

How to Find the Right Class?
The internet is a fantastic technology that I wish I had when I was still in school. Lessons are now being taught through streaming video and tutorials. Recently the latest fashion is now enjoying live-stream art lessons where those connected in smartphone groups can learn together. It's a safe alternative mainly due to recent health concerns. But where do you start to find these online drawing groups?

It all starts with a simple Google search that doesn't need any search words. Just type: online live stream drawing classes, or free online live stream drawing classes. Some events will ask for an enrollment fee, which is to be expected. An expert teacher does need to cover expenses, and your work is graded. Most classes are no more than 15 students at a time. Free streaming classes might be a mixed bag with no guarantee of learning anything.

I recommend that official classes that offer a very nominal fee are the best way to learn by example and how to correct drawing mistakes directly from the teacher. It may take a little longer than having been there yourself, but you also won't waste time posting your work. Any enrolled online drawing course will have all the benefits of art critique and compare notes with others online too. It all depends on where you want to start?

Finding the right live stream class if you're a beginner is simple as well. Especially if you have kids at home and need something to pass the time. Here are some outstanding teachers who are doing it to keep some sanity together.

• Mark Kistler: https://markkistler.com/
Mark Kistler is a celebrated cartoonist that has been sketching for kids and classrooms since the 80s. I remember watching "The Secret City" on KQED's channel 9 as a young teen and learned the basics of drawing. He now offers plan packages for a whole range of students online. They appeal to kids, adults, parents, and online classrooms. While he has many free tutorials, the live stream videos allow interactive guidance directly from Mark.

His comical outlook on life earned him an Emmy award and much praise from parents and schools for his teaching. If there is one down-to-earth drawing teacher out there who can entertain his classroom too, it's Mark Kistler. Prices are more affordable now-than-ever, and knowing the current health crisis is forcing families into quarantine, it's worth it. Mark is also a great drawing teacher to develop 3D drawing skills and comical characters.

• Aaron Blaise: https://creatureartteacher.com/
If you're a fan of Disney films such as Beauty and the Beast, Aladdin, The Lion King, Mulan, and Pochahontas, you'll know his work well. Aaron is a well-respected drawing artist who has made Disney characters come to life. Where else can you expect to learn about the basics of drawing than his live stream services? While you can't have a certificate after completing his classes, the chance to learn from a Disney legend is priceless!

His approach is more animation-related but is an excellent approach to motion and movement. Sketch artists like Aaron will often make dozens of study sketches to create the illusion of movement. He finishes his live- streaming with a one-on-one question and answers session too to help with your skills at drawing. Many of his live stream sessions offer a look into the industry through stories and instruction. You don't want to miss his live stream course.

• Online Streaming Courses
Among the various streaming services such as Instagram, Facebook, and Twitch, you can find multiple artists who teach drawing basics. Facebook especially will have various free tutorials but now because of the COVID-19 situation, many live-stream events are popping up. Both Twitch and Instagram will offer nominal fees for live stream sessions that cover all the live chat included. It's great for kids, adults, and those who are home in the long-run.

Drawing Classes will be Harder, more Frustrating but much more Rewarding
Drawing is not just a skill that's learned, it's based on training your hands to follow your mind. Your art teacher will not be able to see your drawing instantly, so of course, it will be more frustrating. The practice isn't about making it perfect since Bob Ross said many times before that happy accidents can happen too. The reward comes from letting go and getting into your artistic self. Drawing covers a wide variety of styles, and you'll soon find a favorite.

The benefits of streaming-schools follow a specific path that takes you through various steps that help you develop drawing skills. This is why traditional school-based classes seemed to be so long and drawn-out. In this crisis, the element of passing the time will be a great distraction instead. Your focus and energy can be put into the live stream group. The live interaction is a comfort aside from the general internet banter.

What Are The Signs of a Good Drawing Class?
You want to find qualities that are going to give you something in return for your time spent. But is there an actual list of signs that make a good drawing class? To be more precise, some qualities should stand out before you begin a drawing class. Especially if you have time to prepare before a class starts. Here is what your online school should be asking from you right from the very start.

• Have Your Supplies Ready
You should have a detailed list of what kinds of supplies you should use. What types of pencils, blenders, erasers, pens or color pencils. Whatever the course is recommending should be used to apply your skills. It's not a rule since some artists prefer to use red pencils while some will use whatever they have available. If it's a specific type of drawing, be prepared with a generous selection to choose from.

• Take Notes Often
If you're new to drawing, take notes for styles. Learning the methods used for the drawing will become secondhand later. Words like highlights and shadows have a very general meaning, but in drawing they're the foundation for improving your skills. And basic 2D sketch can become a 3D image through proper shading and highlights. Create a glossary of words that are mentioned to become familiar with their meaning.
In time you will have a list of words that describe techniques and formulas. Many people never even knew that most drawing is based-off mathematic formulas. You will learn these over time as well. So be sure to have room in your glossary book for adding those notes and drawings. The reason for having a notebook is to collect information that you don't need to remember immediately. It can be glanced-over when you have time later.

• Write Down All Your Questions
If you are making a sketch or drawing, any thought that comes to mind should be written down. Don't blurt it out since concentration in a live stream event should be quiet. Unless there is no option for exchanging live multi-way talk, save it for the question and answer period. A drawing session is often listening to the teacher until they ask for questions to be asked. This can be frustrating but is an essential part of the learning process.

• Make Time to be Part of the Live Stream Class Itself
Unless there's an emergency, make sure you can devote the time to learning a new craft. The better you schedule the time to attend a streaming event, means you are building-up perseverance and dedication. It has to mean something to you, especially if you've paid for it. But more importantly, the value of education in a skill that does hold practical advantages for many positions that pay.

There will be times when you doubt what you're doing. It can happen to all of us, at any time. You might even get bored and ask yourself are drawing classes worth it? Don't give up on yourself, it's not over yet! You need to stay focused and allow yourself to keep it all together. Even the best artists get blocked for creativity and new ideas. But never-give-up because you didn't allow yourself the right amount of time to learn.

In our lifetime, we all will change our job field at least three professional positions. It doesn't hurt to try something new, especially if it's curious or only a hobby. Many hobbies that are driven like a passion become a job later. Take a look at Steve Jobs and Mike Wozniak, two hippy guys working dead-end jobs in Silicon Valley. Look what they did being bored in a garage for one summer? Turn your boredom into a passion and watch the results.

The Value of Personal Tuition
If you can have a private teacher that shows you first-hand how to draw on any level, it's a huge help. This is especially true if they are well-known or have a name that establishes them in the art community. Otherwise, they are an unofficial mentor that gives you guidance in the world of drawing or sketching. Being a tutor of a famous artist can also have a profound effect on a later career.

It won't hold value as a certificate would, but it does if they're a registered teacher through an online course. That will make a more significant difference if you decide to take your skills further if you apply for drawing jobs. Every Disney artist I ever knew all went to professional design schools before they were accepted full-time. You can take the time to pick-their-brain for the kind of schooling they went through to land their dream job.

Why Life Drawing Classes are Worth Taking?
Life drawing is an exercise that helps to develop the speed and skill to capture a moment. These are rough sketches and don't go beyond the basics of the time limit that is given. Drawing is all about speed based on your experience. It's not about having a photographic memory, but more about lines and shapes. Taking a life drawing class is going to expand your skill-set to help you block-out a form or shape. The human figure is always your subject.

This kind of drawing exercise is more for practice and building up speed. A session can include several poses based on the time the model strikes a pose. It's up to the teacher how much time is given, so the better you can catch a pose, the better! This kind, of course, is also a bit tricky since the model will often move. You need to be quick to catch their overall form. The rest is filled in with imagination and subtle shading if you have time.

If you're good, you can then begin to finalize a pose you like for drawing exercises later. These sketches become part of your library of human poses. If you specialize in drawing people, these sketches will come in handy later as well. Having drawn a few hundred or a thousand, you should have enough experience to draw a pose freehand at any time. These personal experiences will pay off for later drawing tasks.

Putting your Drawing Skills into Practice
As I mentioned before, drawing requires patience and this time at home can put you to the challenge. It can also be used later since many options can apply for positions that come up later. The need for artists who can draw is a valuable skill, especially if they include schooling certificates, recommendations from private tutors, and related skills you already have. The final part of finding work in the drawing industry will depend on your creativity.

You can look for steady employment in the comic book or graphic novel industry. Apply to film studios or graphic design video game designers likewise. Many digital artists use drawing software that speed-up a drawing faster. Artists like Aaron Blaise use special software to create 3D characters using texture and hair programs to recreate incredible realism. But his skills were learned years after doing it all by hand and mastering the craft.

I don't recommend taking an online drawing class for digital drawing since your skills for drawing should be learned first. The patience will follow, and your skills will improve. It's all about repeating the same set of rules you first learn. How they develop later defines your style. Even the famous director Tim Burton worked as a Disney animator drawing characters. He never learned how to draw a complete circle, and it defines his whole style.
As you will find, make your weakness into strength, and the drawing will reflect those abilities. Be confident in yourself and the time you can take to devote to learning at home. If there ever was a great time to devote to learning a new skill, this is your calling. Make drawing a daily exercise that becomes less of a task and more easy-to-remember drawing from memory. It will keep you mentally fit and less prone to the everyday worries around you.

Lastly, let your passion for drawing, become the open window to use your imagination. The ability to channel your right brain is not what most people are used to. It can be achieved by looking at things from outside the box. Ask yourself how something would look from another perspective. How would it appear if you were a slug or a snowflake? Give yourself reasons to ask yourself: Are drawing classes worth it? Yes, they are!

My Recommended Brands of Drawing Paper